The worsening of the UK housing crisis is well publicised, with the Government vowing to deliver 300,000 new homes every year. As strategic land promoters, Catesby Estates are committed to helping deliver new homes across the UK.
The pressure on the housing market is significant with the demand for homes outstripping supply. An increase in life expectancy, immigration, single person occupancy and the demand for second homes being just some of the contributing factors.
For many first time buyers and young people, house prices are out of reach, with ever increasing deposits and monthly payments reducing the number of owner occupiers.
As pointed out by the previous Secretary of State for Housing, Communities and Local Government (replaced by James Brokenshire on the 30th April 2018) ; Sajid Javid in his speech about the housing crisis, said "our housing market is broken".
The main cause being cited as not enough homes have been built over the years, and the financial crisis ten years ago compounded this problem.
Philip Hammond, Chancellor of the Exchequer set out in his 2017 Autumn Budget, measures to tackle the housing crisis, including a £44bn package of investment, loans and guarantees to help facilitate the infrastructure and new homes that need to be delivered.
In an article by the BBC News, other experts appear to agree we need to be delivering 300,000 new homes per year:
Steve Hayes from the Chartered Institute of Housing, has said: "We would certainly agree with this - to meet existing and new needs, 300,000 is about right. Of course the key is what type of housing."
Prof Michael Oxley, director of the Cambridge Centre for Housing and Planning Research, agreed: "Saying we need around 300,000 per year for several years is not a bad generalisation, but this is more houses to meet the requirements of a growing population."
David Clapham, professor of planning at Henley Business School, said: "300,000 is the number required to meet annual demographic change. There is little evidence that this will impact on house prices unless it is sustained over a large number of years as new production is a small proportion of the total stock of housing."
He has also criticised the government's Help to Buy programme for making the problem worse by increasing demand and raising house prices further.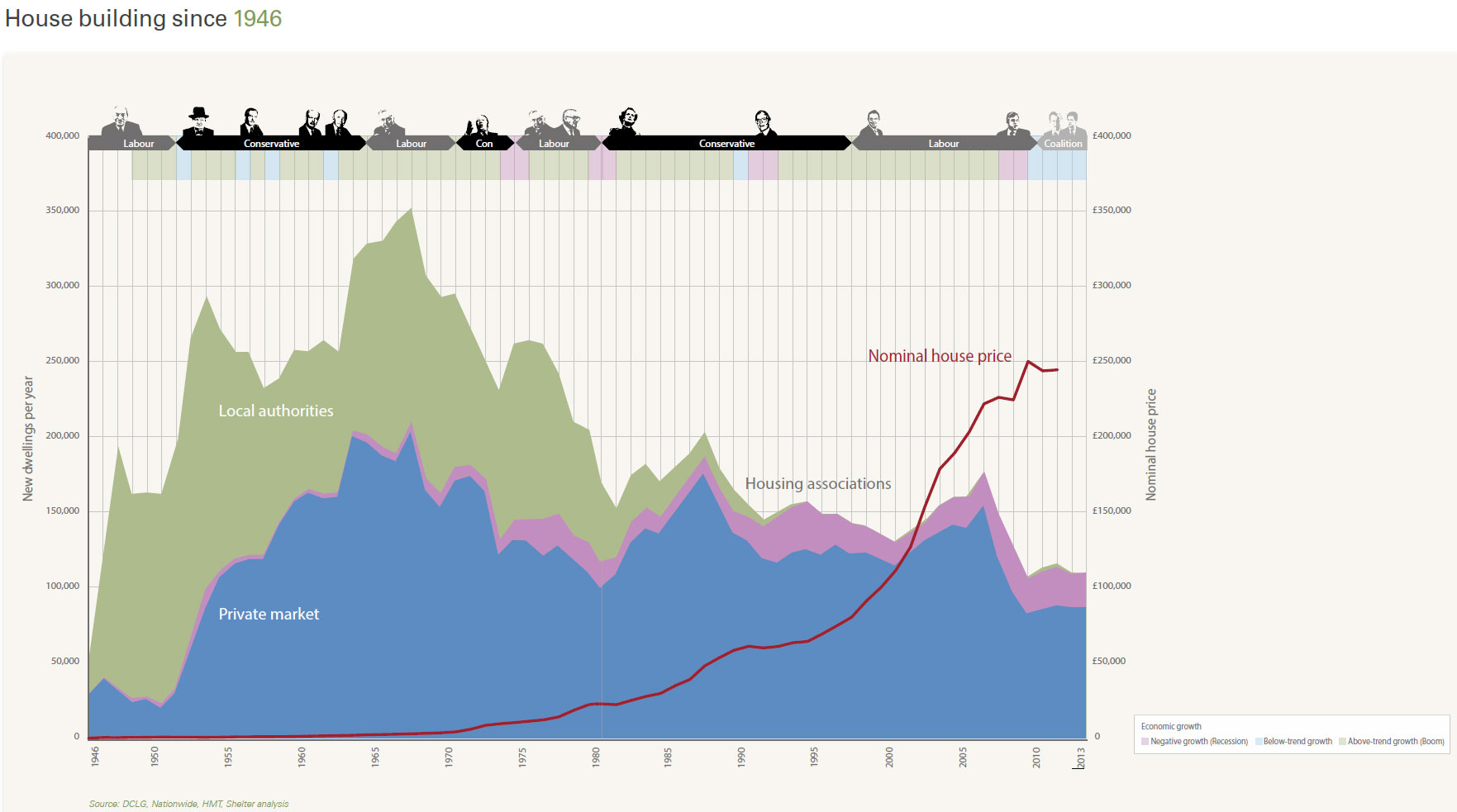 DOWNLOAD INDUSTRY REPORTS